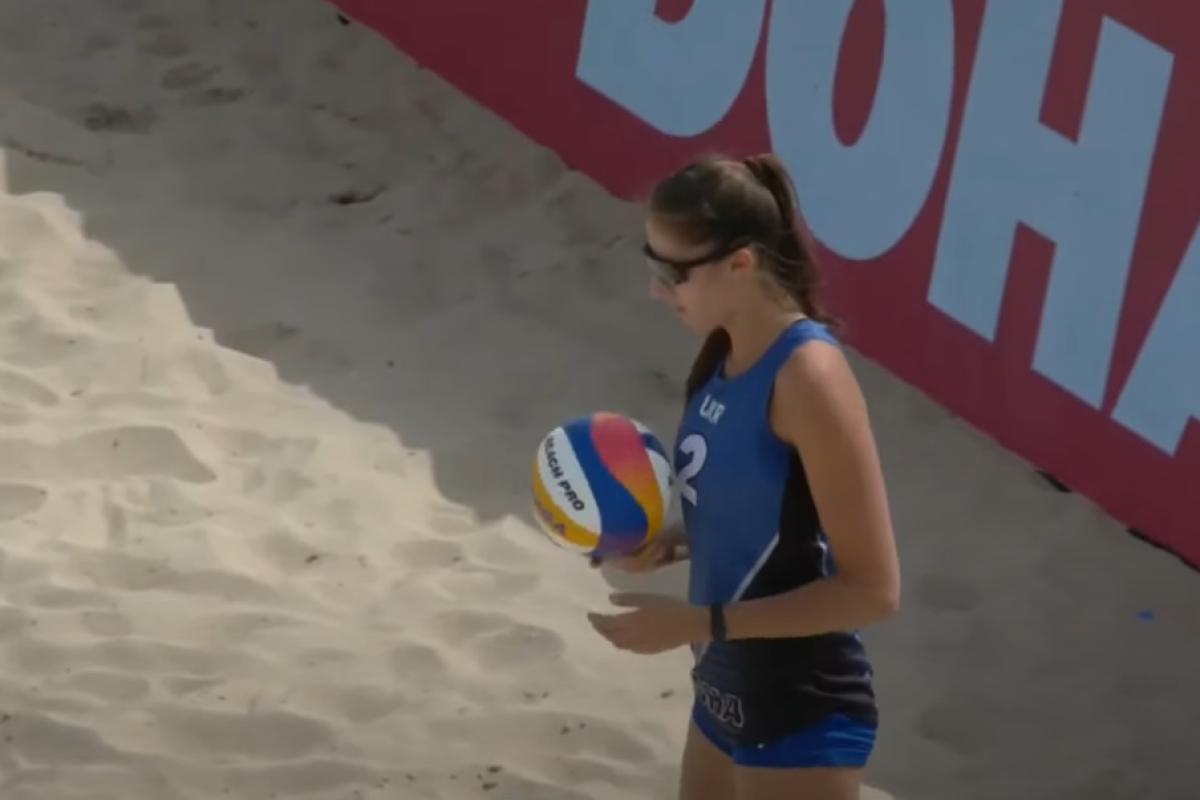 In the first round of the qualifying round of the prestigious Elite 16 tournament, the Ukrainian duet of SC "Prometey" Diana Lunina and Tetiana Lazarenko met with the Brazilian team Andressa \ Vitoria. These volleyball players are ranked 13th in the world ranking!
It is easy to agree that the opponent is quite difficult. However, the Ukrainians were able to force a fight in the opening set. Throughout the set, the Brazilians led the score (8:12 - 11:16). Then they made a number of their own mistakes (15:16), and Lunina\Lazarenko have skilfully taken advantage of the situation and equalized the score (17:17). It should be added that the whole game was accompanied by long rallies: both teams kept the ball in the air, thanks to a great game in defense. As for the ending of the first set, it was left to Brazil - Andressa attacked straight into the court line, and then Vitoria won the block fight with Lunina - 19:21.
During the second set, the Ukrainians were leading (8:6 – 14:9). But on the other side of the court, as we remember, there were pretty much difficult beach volleyball players. They were able to catch up with our team (16:16). This balance was maintained until the end (20:20). Our duo kept their concentration until the last minute, for which they were rewarded: first, an attack by Lazarenko, and then a "monster block" by Lunina - 23:21 and a chance to win.
The start of the third set was for the Brazilian beach volleyball players (1:4). The reasons were both the experience and exhausting long rallies that we saw throughout the match. The rivals had seven match points (7:14) and converted it on the second attempt – 8:15.
Elite 16. First qualifying round (Doha, Qatar)
February 1 (Wednesday)
09:40 Andressa \ Vitoria (Brazil) - Lunina \ Lazarenko (Ukraine) - 2-1 (21-19, 21-23, 15-8)
Let's add that blocker Diana Lunina scored 21 points in the attack and 4 on the block, and Tetiana Lazarenko scored 11 points.
This concludes the performance of the Ukrainian women in the Elite 16 qualifying round. But the entire 2023 game season is still ahead! Therefore, we wish them success and lots of victories!